Оригинал взят у
kerzak_1 в Итоги первых дебатов. Трамп выигрывает

CNBC Debate Night poll with over 400,000 votes.

Trump 61%

Clinton 39%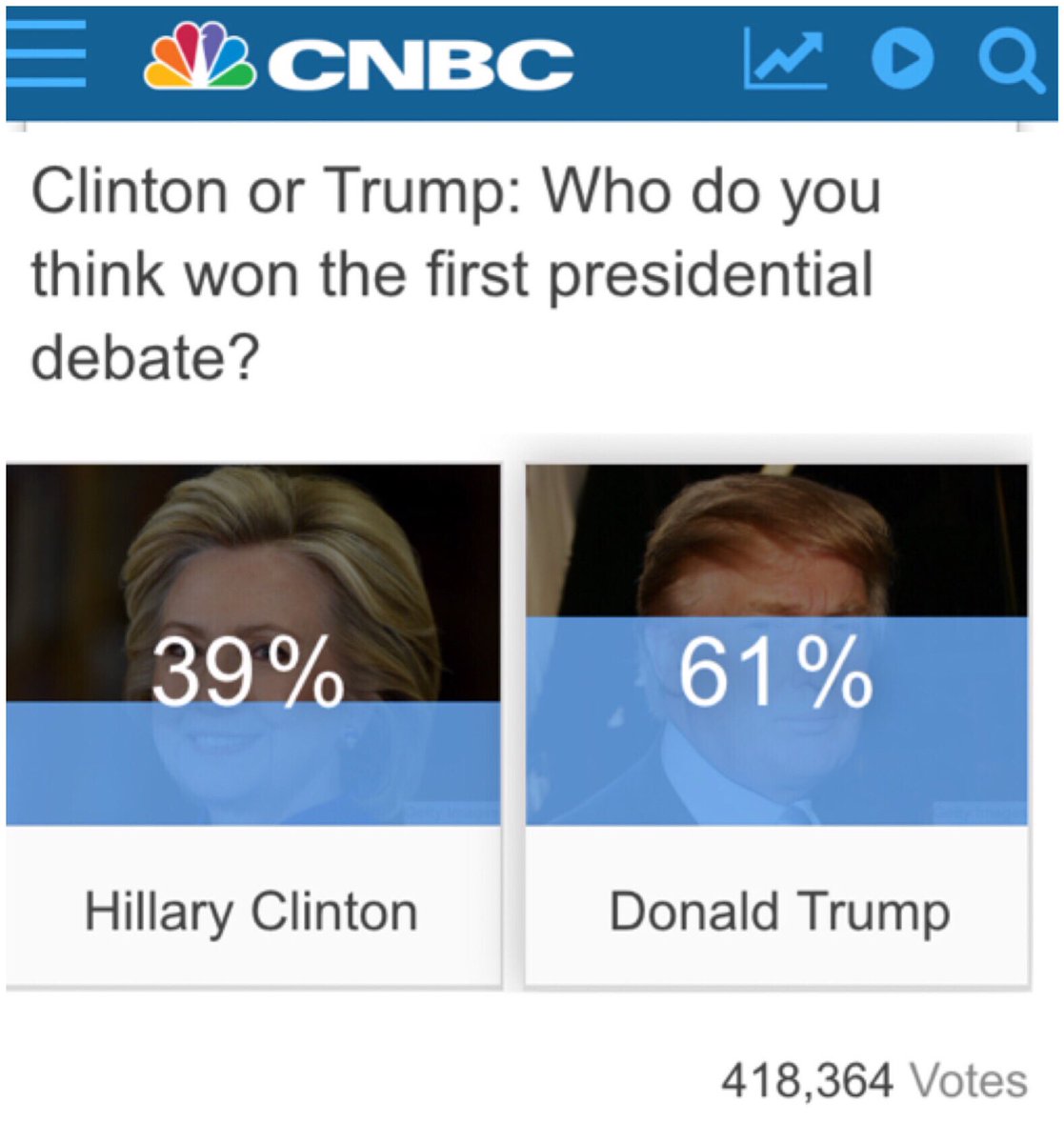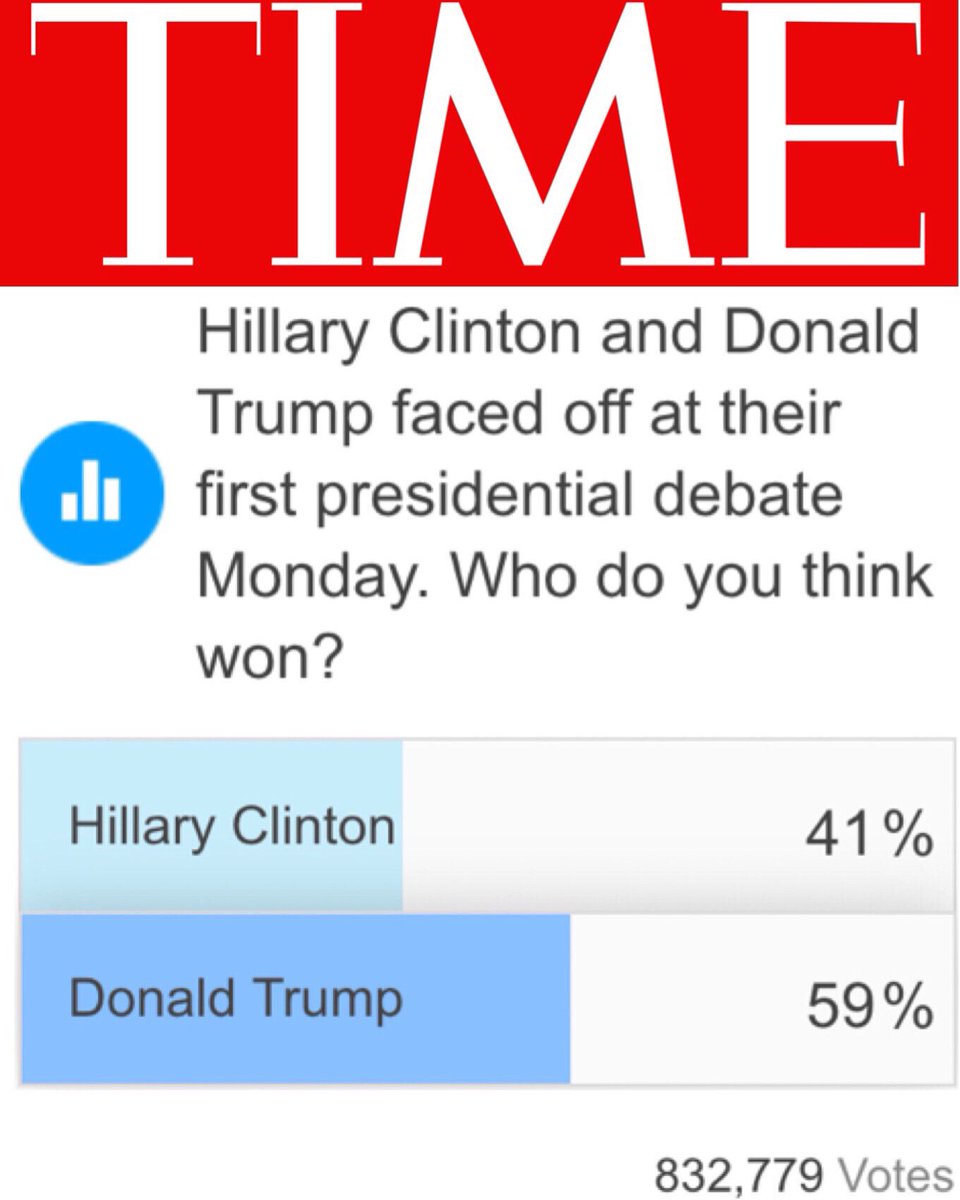 TIME Debate Night poll - over 800,000 votes. Thank you!
Трамп 59% / Клинтон 41%
короче вы поняли - Трамп победил в первых дебатах даже не напрягаясь
в одни ворота
А вот на CNN проводился другой опрос - по другой технологии
были опрошены некие 521 выборщика, которые отдали клинтонше те же 61%, а трампу - 26%.
при этом сами сиэнэны отмечают, что собсно состав опрашиваемых изначально и состоял из 26% сторонников Трампа.
Это опросы имено зарегестрированных выборщиков по телефону, уже повторные.
Interviews with 521 registered voters who watched the
presidential debate conducted by telephone (landline and cell)
by ORC International on September 26, 2016. The margin of
sampling error for results based on the total sample is plus or
minus 4.5 percentage points.
Survey respondents were first interviewed as part of a random
national sample conducted September 23-25, 2016. In those
interviews, respondents indicated they planned to watch
tonight's debate and were willing to be re-interviewed after
the debate.
26% of the respondents who participated in tonight's survey
identified themselves as Republicans, 41% identified
themselves as Democrats, and 33% identified themselves as
Independents.

И еще итогов